Mythology, tales and fantasies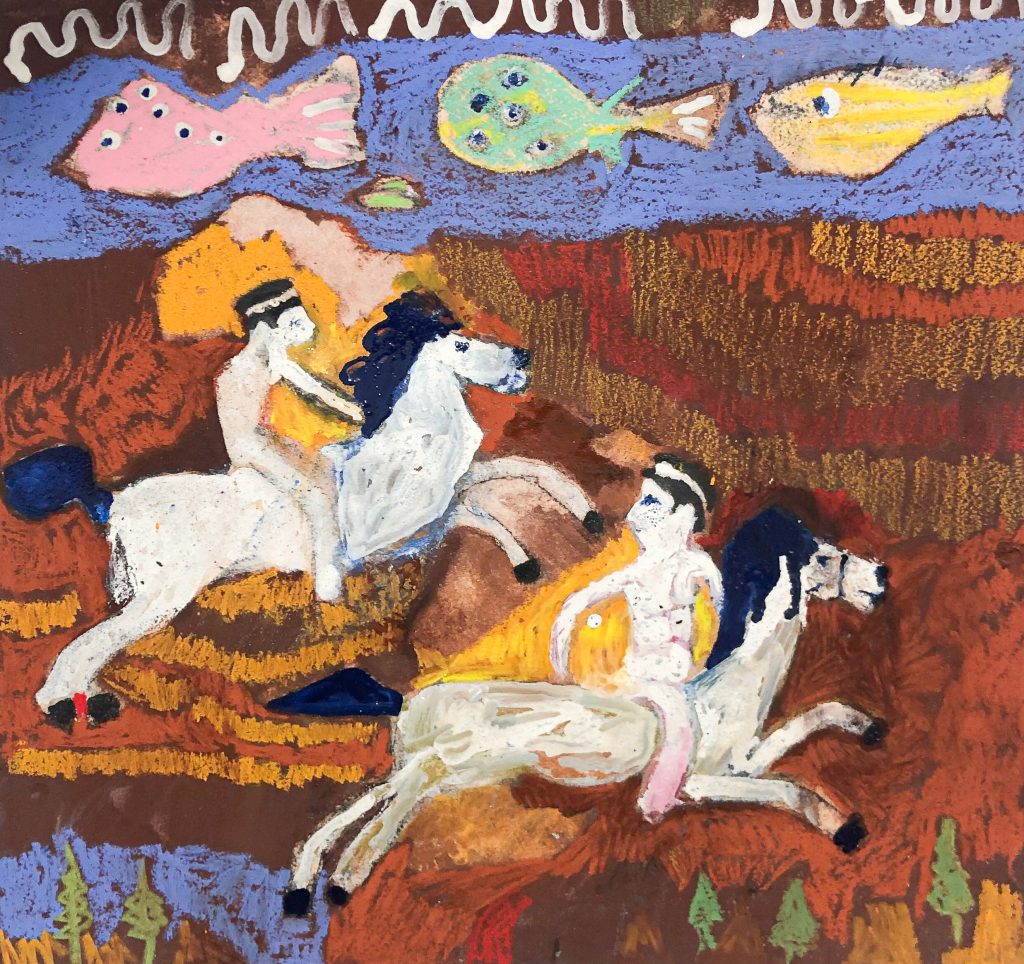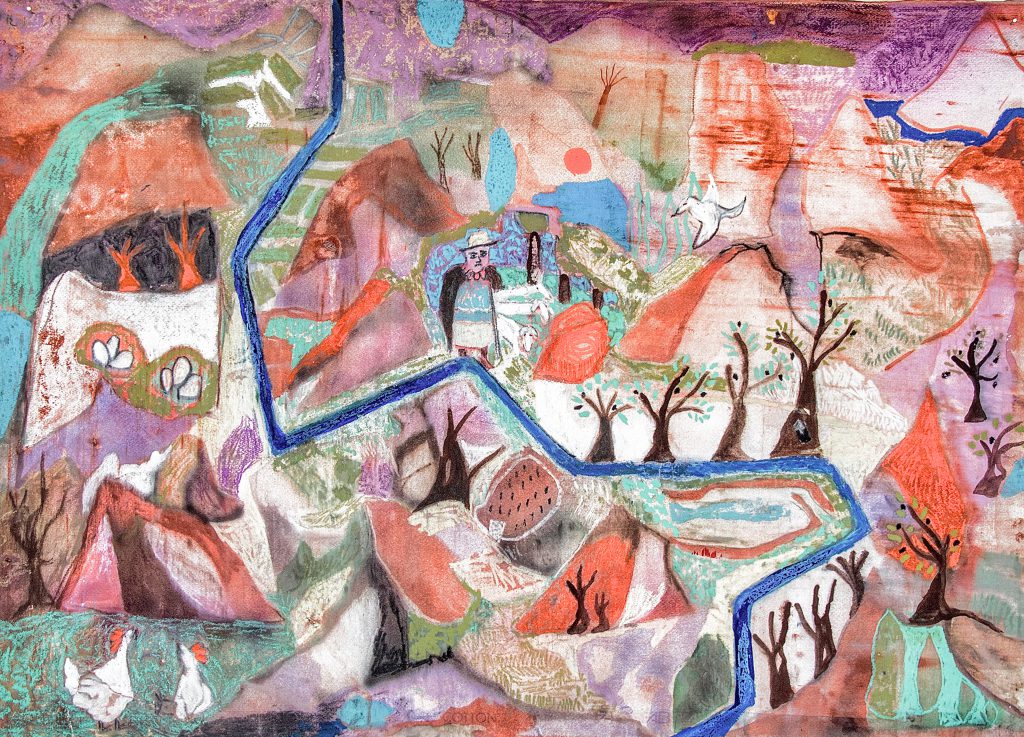 I always had certain wonder for fairy tales, personal legends, and mythology. The great emphasis on the untruthfulness behind all those stories, the subjective impact, and how most stories are made "extra spicy" by the tellers. As a small child, I was embraced by two separate worlds and participated in so many stories that are incredibly different from each other. These stories have now melted together with collective mythologies that we all are familiar with. Everything from Nordic folk stories to Ancient Greek Mythologies.
To me, it all coincides in colors, shapes, and vividness in my work!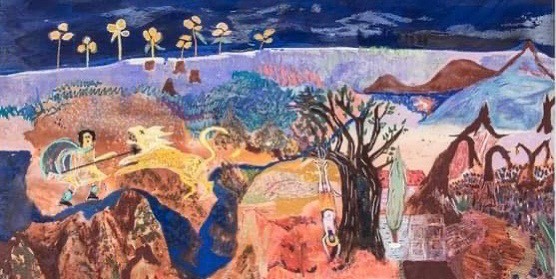 I was born in 1989 in Athens, splitting my childhood between Athens and Gällivare, Northern Sweden. 2012 -2014 I studied painting at Gothenburgs School of Art. The years after I took my bachelor's and master's in Fine Art at The Royal Academy of Arts in Stockholm 2014-2019.